Tour & Shuttle
Backpackers Central Hamilton can make a tour and shuttle booking within New Zealand for individuals or small groups. Our one stop booking service can include transportations, accommodations, sightseeings and activities that fit your special needs. We are committed to offer our guests reliable services and true value at the best price. Click here to Book Your Tour & Shuttle!

We offer 24 hours door to door shuttle service from Hamilton to Auckland, Waitomo cave, Hobbition, Raglan, Blue Spring, Rotorua, Taupo and Other regions. Shuttle service depends on availability and requires 2 passengers at least for sharing the ride. If you want to exclusive ride, Please contact us first.

Also, you can hire a car from us. It is an easy and simple way to start your visit to Hamilton. Car hire from Backpackers Central will give you freedom and flexibility to explore the town.
---
Hamilton / Auckland Airport
Hamilton Airport is located 14 kilometres south of the city of Hamilton in the Waikato. It is 20~25 minutes drive from the Hamilton city.

The total distance from Hamilton to Auckland Airport is 115 kilometres and travel time is around 1 hour 30 minutes. However, during heavy traffic this goes up to 2-3 hours.

So if you are traveling to the airport, it is recommended to start early to arrive on time.

Shuttle: Hamilton Airport: $30 ($50 for 2 people), Auckland Airport: $85 per person, ($150 for 2 people) - One way
---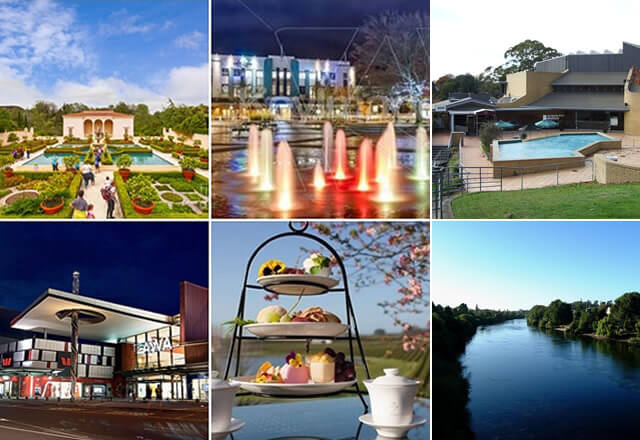 Hamilton City Tour
This 4-hour tour takes you around and through Hamilton City to give you a complete overview of our wonderful city.

Returning trip from Backpackers to Hamilton Gardens, City Hall, Library / Garden Place, Waikato Museum, Tera Pa Shopping Center or Zealong Tea Estate.

Shuttle & Tour:$50 per person (Minimum of 2 adult fares for this tour), $100 for a single passenger.
---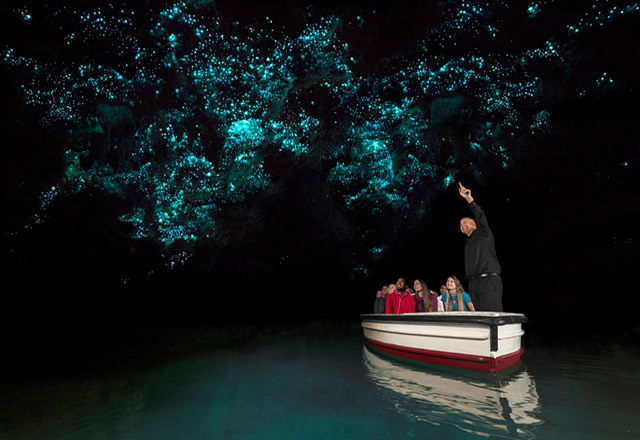 Waitomo Caves
Waitomo is famous for glowworm caves, black water rafting, cave abseiling (rappelling) cave eco-tours & natural attractions above and below ground.

This cave is about 1 hour south of Hamilton (76 kilometres). The transport facilities from Waitomo caves to Hamilton are very limited and they don't provide direct service.

Glowworm Caves (45mins): Adult: $50, Child: $23
Cave Tour Combo (Waitomo + Aranui): Adult: $74, Child: $33
Trip time: Every half an hour from 9am - 5pm
The Legendary Black Water Rafting Black Labyrinth (3hrs): $142, The Legendary Black Water Rafting: Black Abyss (5hrs): $246
Trip time: 9am, 11 am and 2pm (requires 48 hours booking prior to your arrival at the caves)

Shuttle: $75 per person (One way - Min. 2 persons)
---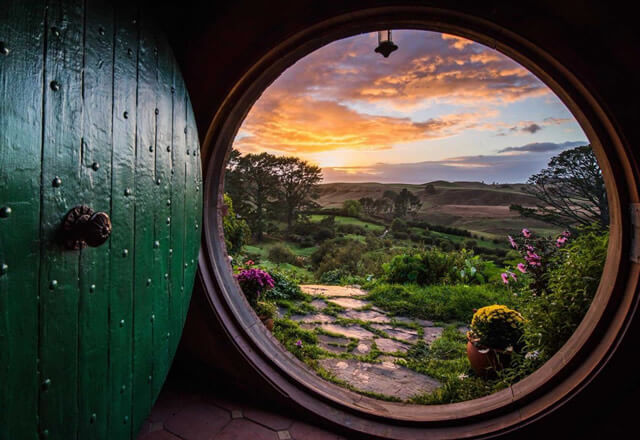 Hobbiton (The lord of the rings movie set)
Hobbiton movie set is a fascinating guided tour where you can get lost among over 40 hobbit holes, The Green Dragon Inn, The Mill, Double arched bridge, gardens and other structures built specially for The Lord of the Rings film trilogy.

It is about 45 minutes drive from Hamilton. We strongly recommend to book well in advance if you want to enjoy Hobbiton evening banquet dinner. The number of the people for evening banquet tour is very limited.

Daily Tours (2hrs): Adult: $84, Child: $42
Trip time : Every 30 minutes from 8:30am - 3:30pm
Hobbiton Diner Tour (4hrs) : Adult $190, Child: $100

Shuttle: $75 per person (One way - Min. 2 persons)
---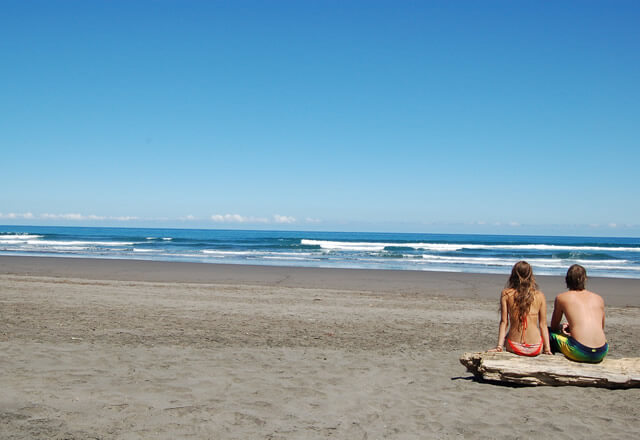 Raglan Beach
Raglan is a small beachside town located 48 km west of Hamilton, 50 minutes drive away from Hamilton. The long flat sandy bottomed beach offers nice surfing options for beginners to expert surfers.

We can arrange a booking for surfing school @$85.00 including all equipment. Stand up guarantee!

Raglan Wahine Moe Fish & Chips Sunset Cruise (1.5hr) : Adult: $39, Child: $29, Trip Time : Daily Sunset, 7pm around.

Shuttle: $75 per person (One way - Min. 2 persons)
---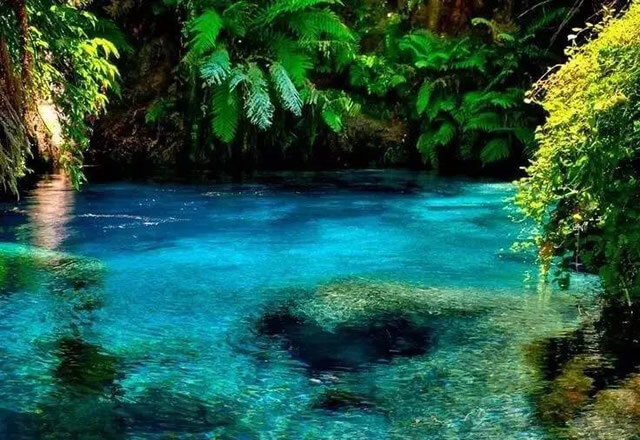 Blue Spring
The Blue Spring at Waikato is internationally acclaimed with water so pure it supplies around 70% of New Zealand's bottled water. You can enjoy the Blue spring walk alongside the beautiful upper reaches of the Waihou River (1.5 Hours).

With plenty to see and do in the South Waikato area, you can easily make a day of it. Enjoy some local cheese at Over the Moon Dairy Company, take your bike and try out the Waikato River Trails, or do a spot of fly fishing in one of the many great waterways in the area.

Blue Spring Return (up to 4 persons): $300

Shuttle: $75 per person (One way - Min. 2 persons)
---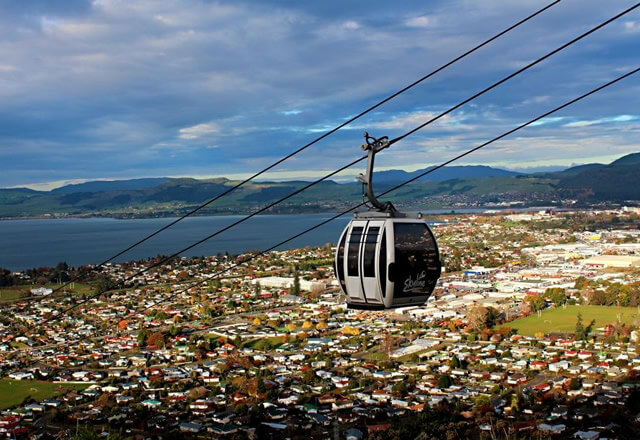 Rotorua
Rotorua, a town set on its namesake lake on New Zealands North Island, is renowned for its geothermal activity and Maori culture.

Explore the regions 18 lakes, marvel at towering Redwood trees, discover geothermal wonders and get your adrenaline pumping with thrills and adventure. There are heaps to see and do when you look around.

Skyline Rotorua Luge: $14, Gondola: $15
Polynesian Spa (Family Spa): Adult: $22, Child: $9
Cultural Experience Tour in Rotorua: $35

Shuttle: $65 per person (One way)